Why Use Elanra?
Discover the Benefits of Therapeutic Air Ions.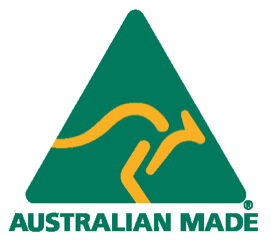 Your health is far too precious to risk using anything but the very best. Included on the Australian Register of Therapeutic Goods, Elanra medical devices are the only Cold Air Plasma Medical Devices comprising Quantum Physics capable of generating the smallest of THERAPEUTIC air Oxygen and other species, across various frequencies, that can be inhaled through the lungs into the bloodstream and produce biologically beneficial effects (this process is patented) as you sleep at home. Yes it's working hard on and inside your body as you sleep!
Considering the average person inhales 10,000 litres of air every 24 hours, it makes sense to think about how to improve the quality of the air around us beyond just environmental conditioning and into the Plasma realm, like the northern lights Plasma. Inhaling these Extremely Small Air particulates including special types of Oxygen are NOT available in the normal Oxygen air you breathe. We produce what your body needs to help your body regain its own natural balances. Restoring this balance into your systems has been shown to produce many positive health benefits.
The following questions reflect current user reports;
Are you often drowsy or easily fatigued?
Are your eyes affected by allergies?
Do weather changes or allergies affect your nose, throat or eyes?
Do you often feel sad and of low mood?
Do you find it hard to relax and remain rested?
Does air conditioning and EMF affect your health?
Do you find it hard to breathe?
Do weather changes affect your mood?
Do you feel agitated prior to a storm?
Do you sleep 7 to 8 hours, yet still wake up feeling tired?
Is your skin and hair affected by allergies?
Do you find it hard to remain alert?
Are you often sick and nothing seems to be working?
Do you find your workplace or being indoors makes you feel tired?
Do you have prolonged colds and flu symptoms?
Do you often get the flu virus?
Do you suffer from severe fatigue?
Do you hormones feel erratic?
Do you have problems that are not responding to normal treatments?
Are you on multiple drugs and concerned about taking more?
Are you suffering from various different illnesses at the same time?
Some facts about Bionic Air:
The Elanra's biologically active air species produced through our human ready Cold Air Plasma across variable designed outputs and specialised frequencies are protected by International Trademarks, Patents and Trade Secrets that cannot be copied. These special air species are ingestible to the human body through the respiratory system and are also transdermal through the skin.
You can confirm genuine product by messaging us the serial number.
Do not risk your health with inferior products who copy our evidenced claims and copy our science content, yet are not registered medical devices.
Bionic Air is included as a registered medical device on the Australian Register of Therapeutic Goods (TGA) – in a low risk category.
Bionic Air species can clear your respiratory system of pathogens and at the same time create the right conditions for your body's natural immune system to respond effectively and efficiently.
Bionic Products has the unique knowledge on how to produce and isolate certain special air species that have confirmed benefits for your body.
Bionic Air is the only device in the world that has produced variable outputs and frequencies amounting to 144 different settings or you could say 144 different medical devices combined into one device for your long term health.
Bionic Air provides a special balance of air electricity that is increasingly missing from our EMF rich and modern lifestyles, which cause health problems in sleep, breathing, immunity and vitamin absorption to name a few.
Bionic Air produces air species that when inhaled into the lungs and bloodstream as you rest will increase your blood Oxygen levels and so help your body restore its natural balance.
Bionic Air devices do more than simply clean the air; Bionic Air devices are therapeutic devices recognised around the world for a range of physiological improvements in health and wellness, results that overflow our database.
Bionic Air is the global leader in 'whole systems treatment and prevention' and the only cold air plasma company in the world who has been in business helping over 1 Million patients since 1967.
Bionic Air and our global legal teams protect our intellectual property vehemently. This is critical because the air species is extremely sensitive and difficult to create, a company without this knowledge will inadvertently produce the wrong species.
We've had 53 years of experience living intimately with this species and our understanding of its safe generation, behaviour and application is unrivalled, complex and unique for each patient.
93% of our patients recommend to family and friends because they get results.
We have chosen to never print our results in any journals or medical papers since 1967 because our science and technology is ahead of its time and not accepted in the past. In 2021, this position has changed.
The oldest medical device still being used every night was purchase 43 years ago.
Elanra MkII and MkIII are able to be used for all ages.
Our youngest patient is 3 days old. Our oldest patient is 101 years old.
Most patients use their device nightly as they sleep. An easy way to improve your health!
If you need Oxygen and water to live and survive then this device will assist your health and wellness.
Results are also experienced in animals and agriculture using these medical devices.
Bionic Air had medical devices on the front line on compassionate grounds in Wuhan in January-February 2020, all those treated did not deteriorate, but were discharged.
In 2020, a second independent study of Elanra long term patients was commenced. With a current records to date from 146 patients: 97% report they 'no longer suffer from colds and flu like they used too'.
Results in patients are extensive but we can only print the health conditions we are currently registered by the TGA for.
There have been no recalls and no adverse events to patients health since 1967. There are a very large number of repeatable and consistent health results.
Most breathing, pathogen and sleep issues will see improvements from Day 2 to Day 21.
Severe skin conditions and mood improvements could take 9-12 months. However, some patient will experience benefits within two weeks and a more sustained result following months of consistent nightly use.
Bionic Products works closely with a specially formulated academic team across our 37 fields of sciences to continuously improve solutions for global health.
The many active mechanisms of these devices are complex. Today intellectual capabilities of our academics are rich. We expect the next 30 years of continuous research and development will still not complete research required from the results we have in an extremely extensive database of long term users.
Bionic Air has many clinical trials in process at any one time, all existing patients and new patients are welcome to be a part of these trials as their health needs change through the years.
There are a huge number of variables which can influence your results. Our team are specially trained on these combinations and will revert to our senior staff as your health needs change over the years.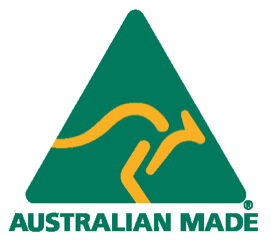 The award winning Elanra medical devices are an Australian invention and Australian made. Bionic Air is considered the International leader in cold air plasma medical devices for consumer use in the home, medical clinics, aged care homes, child care centres, schools, hospital, pharmacies, cars, trucks and airplanes.