Caring for your Elanra Medical Device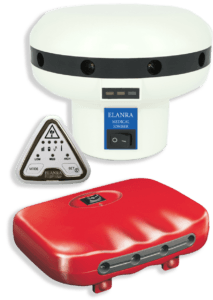 To preserve the effectiveness and lifetime of your Elanra Medical Device ensure regular cleaning of the unit. Go to the Shop tab click on Bionic Air and purchase the Elanra Maintenance Pack. https://bionicair.com.au/product/elanra-maintenance-kit/ Inside the maintenance pack you will find a specially prepared spray bottle of cleaning fluid suitable for the medical grade exterior of the medical device and an ELANRA SOFT cloth.
To clean your Elanra, spray two pumps of the fluid onto the cloth and wipe over the machine. DO NOT wipe the needles. DO NOT clean whilst the power is connected. DO NOT spray the specially made plastics directly. Do this on a quarterly basis to remove built-up pollutants and grime that have been removed from your atmosphere during the process of the medical device operation.
Use of any other cleaner, including generic brands, will void your warranty. The dust you may see on surfaces around Elanra is an accumulation of pollutant particles that would normally be breathed into your lungs. It is much better to have these particles on and around your Elanra, than in your lungs! Refer to your Instruction Manual for more information about maintenance of the unit or watch our video's or You Tube Bionic Air.
Do NOT burn wax candles when using the Elanra. If you use oils and a burner it is better to ensure they are in a different room from the Elanra or at a distance of 3 metres away from the Elanra. If you need to add water to a burner it will increase room humidity and this will result in reduced efficiency of the Elanra.
Do NOT use the Elanra in a humid bathroom.
Note: If you enjoy the aroma of perfumes in your home, Bionic Air will shortly have an option available which uses no flames, no smoke and no water. A diffuser which just accepts the essential oil for the air only.