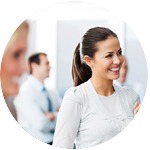 For leaders who match our values.
We support you with world class products, logistics, customer service, warranty, and research. We expect you to support the health of the people in your area and country with the same passion that we have. We will assist to train your people, but you are responsible for the marketing and distribution of your region.
You need to have sufficient funds to purchase stock, contracts, branding materials and promotional items and much patience for the thorough application process.
As a Distributor you need to purchase a minimum order quantity of 3 cases of any one product, which requires a higher investment. Only for the serious business person with a team already in place.